1000%
SKYROCKET YOUR PERFORMANCE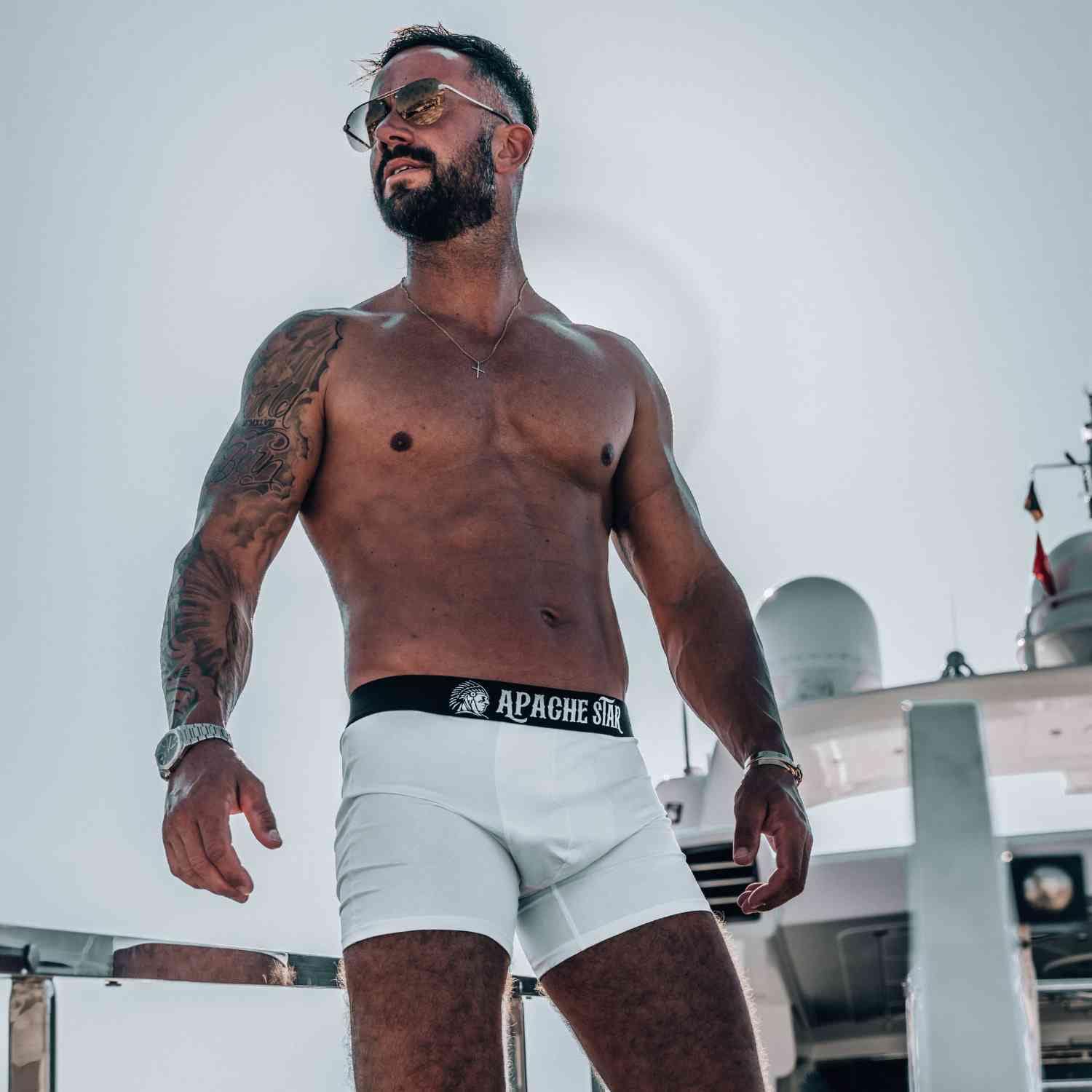 WHERE UNDERWEAR MEETS UNREST
COMMANDER´S COMFORT
This isn't your grandpa's underwear, it's your secret weapon against the mundane. Crafted with precision from the finest natural materials, this underwear defies convention and offers unparalleled comfort with a dash of boldness. Slip into rebellion, one leg at a time, and let your own personal statement scream louder than a cannon shot. Join the rebellion, wear Commander's Comfort, because even heroes need a little 'support'.
SHOP NOW
The fashion & lifestyle label
APACHE STAR
is based on the legendary two time World Champion powerboat Apache Star, with which extreme athlete Roger Klüh set a World Record from the United States to Cuba.
I RACE TO REUNITE COUNTRIES. I FIGHT FOR FREEDOM, JUSTICE AND HUMAN RIGHTS IN THIS WORLD. BECAUSE THAT IS THE ONLY THING THAT REALLY MATTERS.
APACHE STAR Club
PREVIOUS EVENT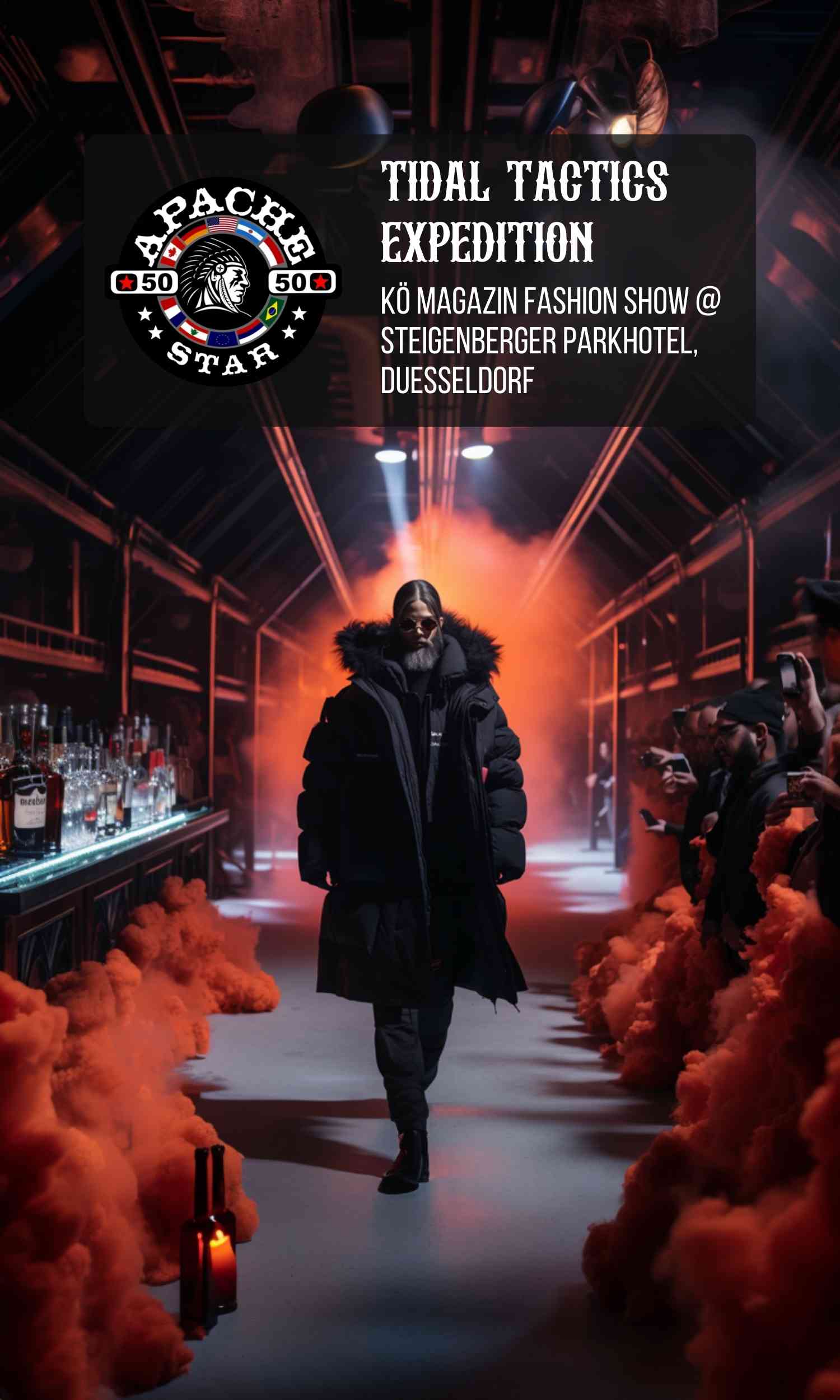 FASHION SHOW
TIDAL TACTICS EXPEDITION @ KÖ MAGAZIN, DUESSELDORF
Event Details:

Date: 09/23/2023
Admission: from 06:00 p.m.
Start: 07:00 p.m.
End: open end
Location: Steigenberger Parkhotel, Königsallee 1A, 40212 Düsseldorf, Germany
Advance payment: € 15,- per person, incl. 1 drink
Box office: € 25,- per person, incl. 1 drink
VIP table: € 500,- incl. bottle of champagne

Highlights:

Exclusive fashion show: Experience Apache Star's latest TIDAL TACTICS EXPEDITION collection, inspired by the tumultuous adventures and determination to fight for freedom that define our brand. The catwalk show will intoxicate your senses and transport you into a world of extraordinary style.

Election of "Miss Kö Face 2023"
Brazil Latin Dance Show by BELLEZA
Soul singing by EVE
Snake performance and belly dance as special Arabic Dance Show by SOURA
After Show Party and Laser Show with DJ Alex